WINNER! WINNER! WINNER!

David C. Stearns of Olathe, KS USA

Pics from David of his new PL-380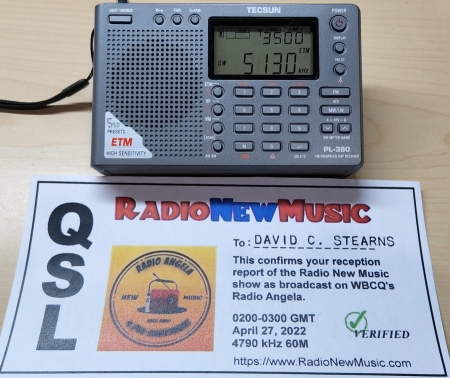 WINNER! WINNER! WINNER!

David C. Stearns of Olathe, KS USA

NEW DRAWING STARTS
WEDS MAY 25, 2022
WIN! WIN! WIN!
Tecsun PL-330 w/ SSB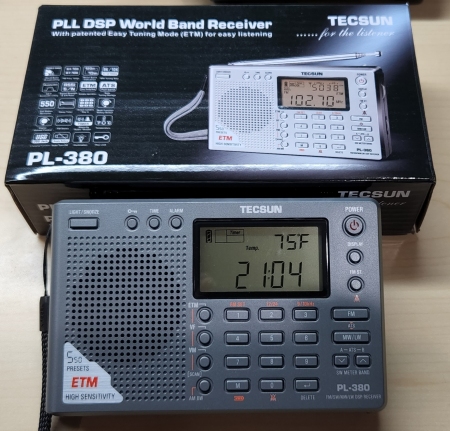 WINNER! WINNER! WINNER!

David C. Stearns of Olathe, KS USA

NEW DRAWING STARTS
WEDS MAY 25, 2022
WIN! WIN! WIN!
Tecsun PL-330 w/ SSB



- - - - - - - - - -

Win a Tecsun PL-380 SPECIAL QSL!

One lucky listener will be getting a brand new TECSUN PL-380 world band portable receiver just for sending in a reception report! See Details Below ...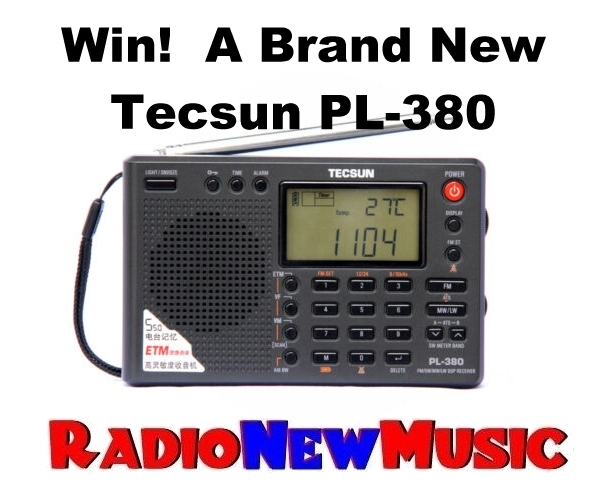 How to win this TECSUN PL-380

1) Tune into our Wednesday April 27th show on 4790 kHz at 10PM US Eastern Time - which converts to 02:00 UTC/GMT (Thursday morning for European listeners). Listen with your own radio or online via an SDR!

2) Send us one reception report via Email or Postal mail.

3) Reception reports MUST be sent to the show and NOT the station.

4) All reception reports must be received by May 19, 2022.

5) One lucky reception report will be drawn at random - and win the PL-380.

6) Winner will be announced on the May 25, 2022 broadcast.

7) Please - ONLY submit one reception report per household.

Please - this is important - give us as much detail as you can - good or bad about the signal quality when you heard the show. If listening on a web SDR please let us know which online SDR you heard us on. Do not send in more than one reception report. Please >IMPORTANT< include a telephone number so that we can contact you to verify shipping info if you are the winner!

Good Luck!


Email : randy@radionewmusic.com


Postal:

Randy Holt
P.O. Box 128
Fort White, FL
32038

USA


Radio New Music! As Heard on WBCQ's Radio Angela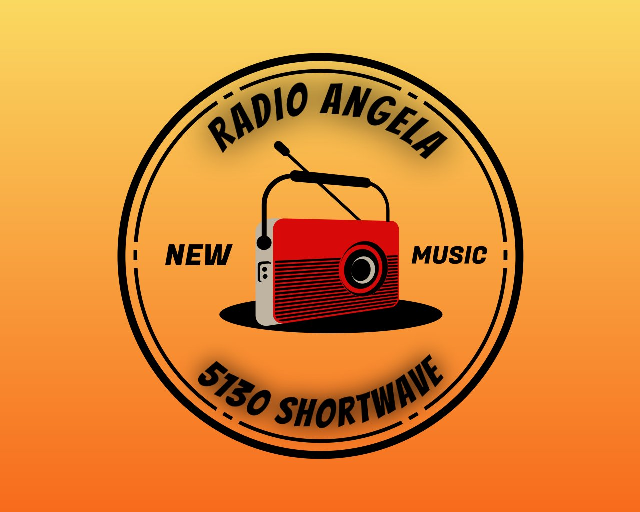 "Radio New Music" returns to the airwaves on international shortwave radio station Radio Angela - 4790 kHz - blasting 50,000 watts of music power!

First Show April 27th, 2022 - 4th Wednesday Each Month

10:00-11:00 PM Eastern US Time
0200-0300 UTC-GMT